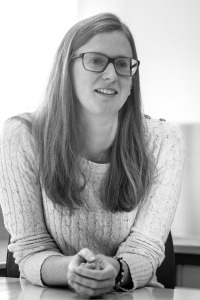 PHD Candidate 
Marie has a master's degree in biology from Aarhus University, Denmark, where she wrote her thesis on bumblebee telemetry. Her work has mainly been focused on bumblebee ecology and pollination networks, including the effects of resource distributions on bumblebee movement patterns at various spatial scales.
During her PhD at Monash University she will study the influences of landscape heterogeneity on plant and insect communities in agro-ecosystems and investigate how landscape modifications can be implemented to improve biodiversity.
Marie enjoys the broad perspective of ecology and to work across trophic levels to investigate how interactions affect species conservation.
Project title: Spatial dissimilarities in a host-parasitoid metaweb: The Acacia-Trichilogaster-natural enemy interaction
+61 03 99050023