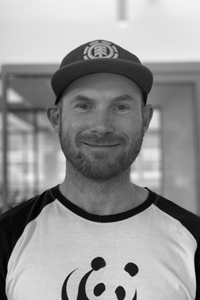 Postdoctoral researcher
Following time spent as a Hydrographic system operator with the Royal Australian Navy, David completed a Bachelor of Science majoring in Zoology and Ecology at James Cook University in Cairns, Australia. His honours research focused on the effects of plant diversity on marine invertebrates in a tropical seagrass meadow, a project co-supervised by researchers from the Centre for Tropical Water and Ecosystem Research (TropWATER).
Because of a strong interest in data and statistical analysis, following his honours research he worked as a data analyst for the Northern Australian Quarantine Strategy (NAQS), a biosecurity group within the Department of Agriculture and Water Resources (DAWR) that focuses on plant and animal health across northern Australia, including the Torres Strait and neighbouring countries.
David recently completed his PhD at Monash University where he was under the supervision of Prof Melodie McGeoch and Dr Rohan Clarke of the Research Ecology Group. His project focused on the assessment and prioritisation of alien and invasive insects at various spatial scales.
David is currently a postdoctoral researcher with the McGeoch Research Group at La Trobe University as part of the ARC funded Securing Antarctica's Environmental Future Special Research Initiative. He is working on employing a biodiversity informatics approach to provide an improved spatio-temporal characterization of the status and trends in Antarctic biodiversity.
Personal website: davidanthonyclarke.com