Our research has contributed to policy-relevant forums and publications and been taken up by conservation agencies.
United Nations Convention on Biological Diversity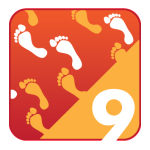 Aichi Target 9 of the 2011-2020 Strategic Plan for Biodiversity, agreed to by the parties to the Convention on Biological Diversity, refers to "Invasive alien species and pathways are identified and prioritized, priority species are controlled or eradicated, and measures are in place to manage pathways to prevent their introduction and establishment." (UNEP 2011)
Achieving and effectively reporting on this target requires ongoing research to support robust monitoring, analysis and synthesis of information on biological invasions. Some of our research has contributed to this process (e.g. McGeoch et al. 2010) and we continue to work in this area.
Aichi Target 9 – Click here to read more 
Biodiversity Outlook 3 – Click here to read more
---
Parks Victoria
We are working with Parks Victoria via The Research Partners Program to better understand and manage biological invasions – Click here to read more 
---
Intergovernmental Panel on Climate Change
One of the key dimensions of the consequence of climate change is its impact on biodiversity. The Fifth IPCC Assessment Report synthesises current understanding of these impacts and their consequences. See…
Climate Change 2014: Impacts, Adaptation, and Vulnerability – Click here to read more
---
Biodiversity Indicators Partnership (BIP)
The development of bioindicator systems for reporting on the state of biodiversity and the effectiveness of biodiversity policy requires ongoing investment in science and communication. BIP is a global initiative to promote and coordinate development and delivery of biodiversity indicators [see BIP website]. The Partnership brings together over forty organizations working internationally on indicator development to provide the most comprehensive information on biodiversity trends.
See the Aichi Targets Passport for latest developments in this area- Click here to read more 
---
Group on Earth Observations Biodiversity Observation Network

GEO BON works towards achieving a more complete understanding of the status and trends in the world's living resources. See the GEO BON website – Click here
GEO BON produced and submitted to the CBD a report entitled "Adequacy of Biodiversity Observation Systems to support the CBD 2020 Targets" as a springboard for guiding efforts towards achieving the CBD's Strategic Plan for Biodiversity (2011-2020) and associated Aichi Targets. – Click here to read more
Adequacy of Biodiversity Observation Systems (pdf) – Click here to read more 
---
South African National Parks
Our interest in protected areas has influenced research and management. See, for example, the  Special Issue on Adaptive Management published in Koedoe…
Adaptive Management Special Issue: Koedoe – African Protected Area Conservation and Science –  Click here to read more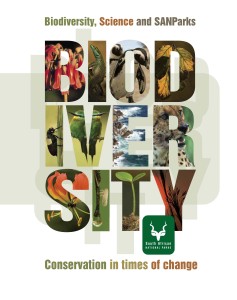 And an overview of research conducted in SANParks.
Biodiversity, Science and SANParks: Conservation in Times of Change (pdf) – Click here to download the pdf
---