Research Fellow: Invasion Biology and Ecoinformatics
Monash University, Clayton Campus. Melbourne 
This is a full-time, fixed term position (Academic Level A) for an initial one year period with the possibility of an extension for a further 1-2 years.
The position
We are seeking a Researcher in the fields of invasion biology, biosecurity risk analysis and ecoinformatics. A background in entomology and/or plant pathology and a thorough understanding of systematics will be a significant advantage. The person should be interested in invasion pathways assessment and environmental risk analysis for biological invasions, biodiversity information management and the science-policy interface.
Location
The position is based in the School of Biological Sciences at Monash University (Melbourne, Australia), and the project is a collaboration between Prof. Melodie A. McGeoch (Monash University) and the Invasive Species Council (https://invasives.org.au/).
Minimum qualifications
A PhD in the natural sciences, in one or more of the areas outlined above. Applicants with an MSC qualification will be considered if they have significant experience in the relevant subject areas and meet the selection criteria.
Selection criteria
Advanced skills and demonstrated experience in scientific writing, including publishing in peer-reviewed journals.
Knowledge of biodiversity data standards and biodiversity data management.
Significant skill using a range of software, including Geographic Information Systems, R and Access.
Other relevant experience includes systematic review methods and expert elicitation.
The person should have initiative and the ability to work independently, as well as be able to communicate effectively across scientific disciplines and with practitioners.
Starting Date: Early 2017. The position will be closed once a suitably qualified person is identified.
Interested?
Send your curriculum vitae and a cover letter responding to the selection criteria, as well as the names and contact details of three references to melodie.mcgeoch@monash.edu.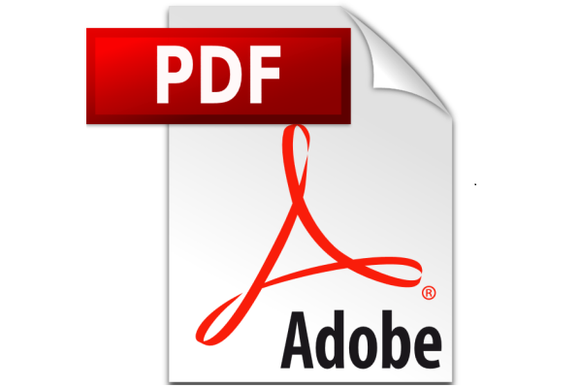 Download the pdf here
---
Postdoctoral Research Fellow Position
TITLE: Biodiversity Dynamics in Space and Time
POSITION STATUS: Closed
You may view and access the job online at the following link:
http://www.jobs-monash.jxt.net.au/academic-jobs/research-fellow-biological-sciences/574179
Final closing date for applications is Monday 14 March 2016.
Two year fixed-term appointment, with the possibility of one year renewal
A/Professor Melodie McGeoch (Monash University, Melbourne, Australia) is seeking an experienced Quantitative Ecologist/Biodiversity Scientist to work on modelling biodiversity dynamics in the context of climate change and biological invasion.
Persons with an interest and track record in the following areas are encouraged to apply:
Spatial biodiversity modelling, biodiversity scaling and turnover,
Species abundance and distribution responses to climate change and the identification of microrefugia,
Landscape level approaches to conservation planning.
The research will require skills and experience in spatial modelling of biodiversity, including species and assemblage distributions, spatial scaling, systematic conservation planning and/or qualitative network modelling. A botanical background would be an advantage but is not essential.
As the successful candidate, you will be expected to maintain high research output in the form of quality publications, supervise students, develop and submit grant proposals to external funding agencies, contribute more generally to communicating the research activities of the group, and participate in appropriate career development activities.
The successful candidate will:
Hold a PhD in a relevant area of ecology, biodiversity science or numerical/mathematical ecology, numerical ecology or community ecology with a significant modelling component
Have a publication track record in high-quality journals that clearly reflects evidence of independent ability to conduct and publish research in a relevant field
Demonstrated expertise in R and the use of Geographic Information System software
Be enthusiastic about collaborative research
Have the ability to communicate effectively with other scientists at the interface of empirical and theoretical ecology
Have a strong command of English
For further information about the research group and environment see:
www.melodiemcgeoch.com and http://www.monash.edu/science/schools/biological-sciences
If you are interested in applying, please send your c.v. along with the names of 3 possible references, and a cover letter outlining your interests to melodie.mcgeoch@monash.edu
---
POSITION: PhD
TITLE: Nowhere to hide? Climate change refugia for threatened plants in the sub-Antarctic
POSITION STATUS: Closed
A PhD position is available to work with Associate Professor Melodie McGeoch (Monash University) and Dr Dana Bergstrom (Australian Antarctic Division) in Melbourne, Australia. We are looking for a highly motivated candidate with research interests in botany, ecology and conservation.
The research will investigate the relationship between species traits, microclimate and management options in a climate change sensitive genus found across multiple sub-Antarctic islands. From a management perspective the project will focus specifically on Australia's Macquarie Island, where Azorella macquariensis has recently experienced significant decline in conservation status.
Candidates with the following background and skills set are encouraged to apply:
Training and an interest in botany
Well-developed skills in Geographical Information Systems (GIS)
Good quantitative skills.
Start date
As early as possible but before July 2016.
Interested applicants are encouraged to express their interest in the position as early as possible, well-before the official deadlines if possible.
Research Group
Melodie McGeoch works on the responses of natural systems to climate change and biological invasion, with a particular focus on protected areas (for further information see www.melodiemcgeoch.com). Dana Bergstrom is part of the Antarctic Conservation and Management Program at the Antarctic Division working towards scientific foundations for biodiversity conservation.
Scholarship details
The PhD stipend is fully-funded for a period of 3.5 years and is open to both Australian/NZ domestic and international students. The stipends include all course fees plus approximately $25,849 AUD per annum tax-free. Domestic students will be encouraged to apply for an Australian Postgraduate Award, with a top-up scholarship awarded to successful recipients (tax-free 2015 rate of approximately $25,849 AUD, top up of $5000).
Monash and the School of Biological Sciences
Monash is a member of the Group of Eight, a coalition of top Australian universities recognized for their excellence in teaching and research. The School of Biological Sciences is a dynamic unit with strengths in both ecology and genetics and the nexus between these disciplines (monash.edu/science/about/schools/biological-sciences/). The University is located in Melbourne, one of the most liveable cities in the world and a cultural and recreational hub.
Application process
Interested candidates should send their CV and academic transcript, along with a cover letter outlining their research interests and motivation, their skills in relation to data management and manipulation (particularly using GIS) to melodie.mcgeoch@monash.edu.
Applicants must have a Bachelor's or equivalent degree with first-class Honours, or a Master of Science. Short-listed candidates will be asked for further information and interviewed.
---
POSITION: PhD
TITLE: Understanding the implications of changes in protected area networks for their performance
POSITION STATUS: Closed
A PhD position is available to work with Dr Carly Cook and Associate Professor Melodie McGeoch at Monash University (School of Biological Sciences) in Australia. We are looking for a highly motivated candidate with research interests in ecology and conservation to undertake a project investigating the how changes in the characteristics of protected area networks influence their ability to conserve biodiversity.
For more information see this pdf – PhD position CookMcGeoch
---